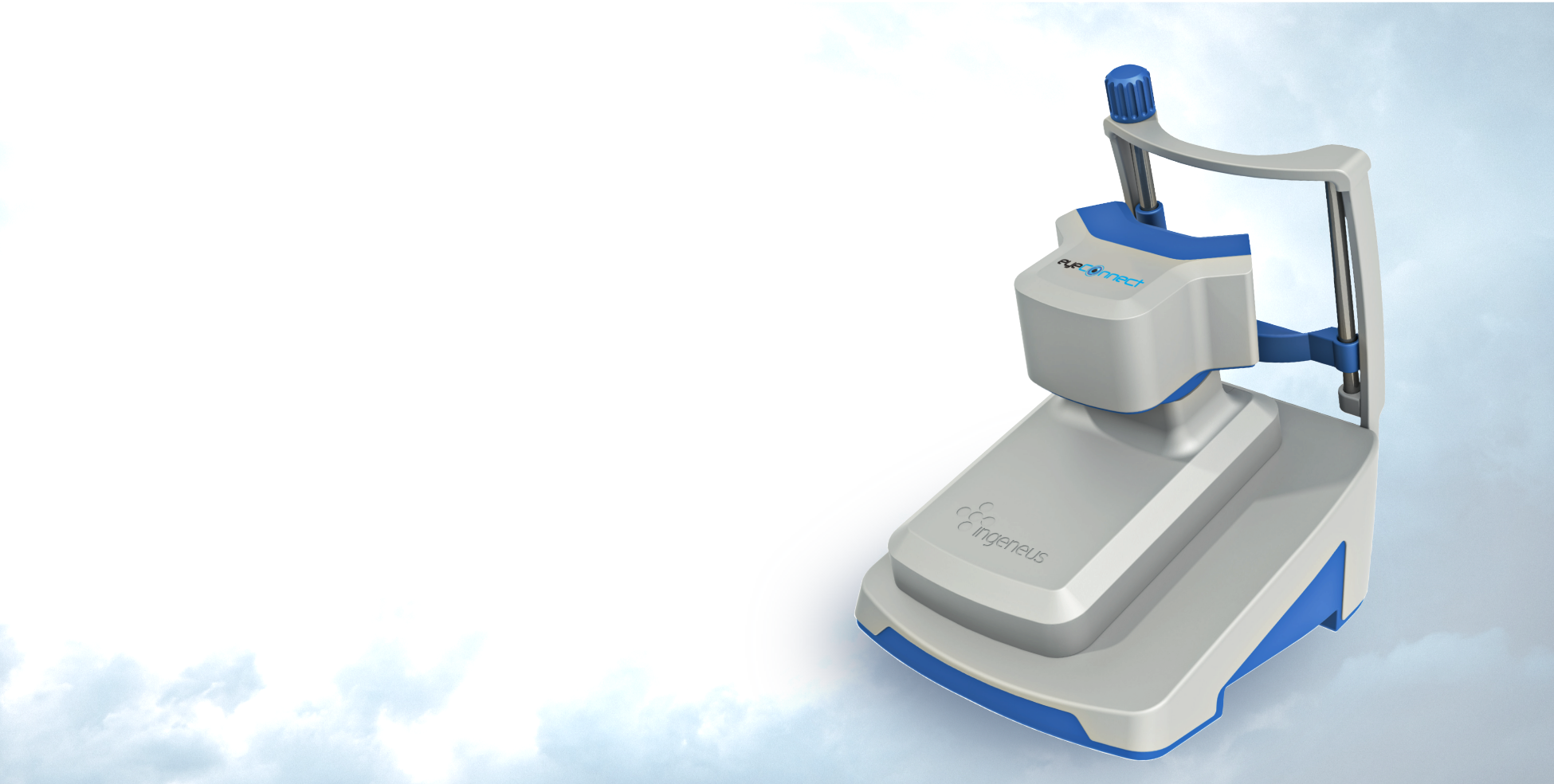 eyeConnect
Ophthalmic
Telemedicine
Making eye care easy in primary health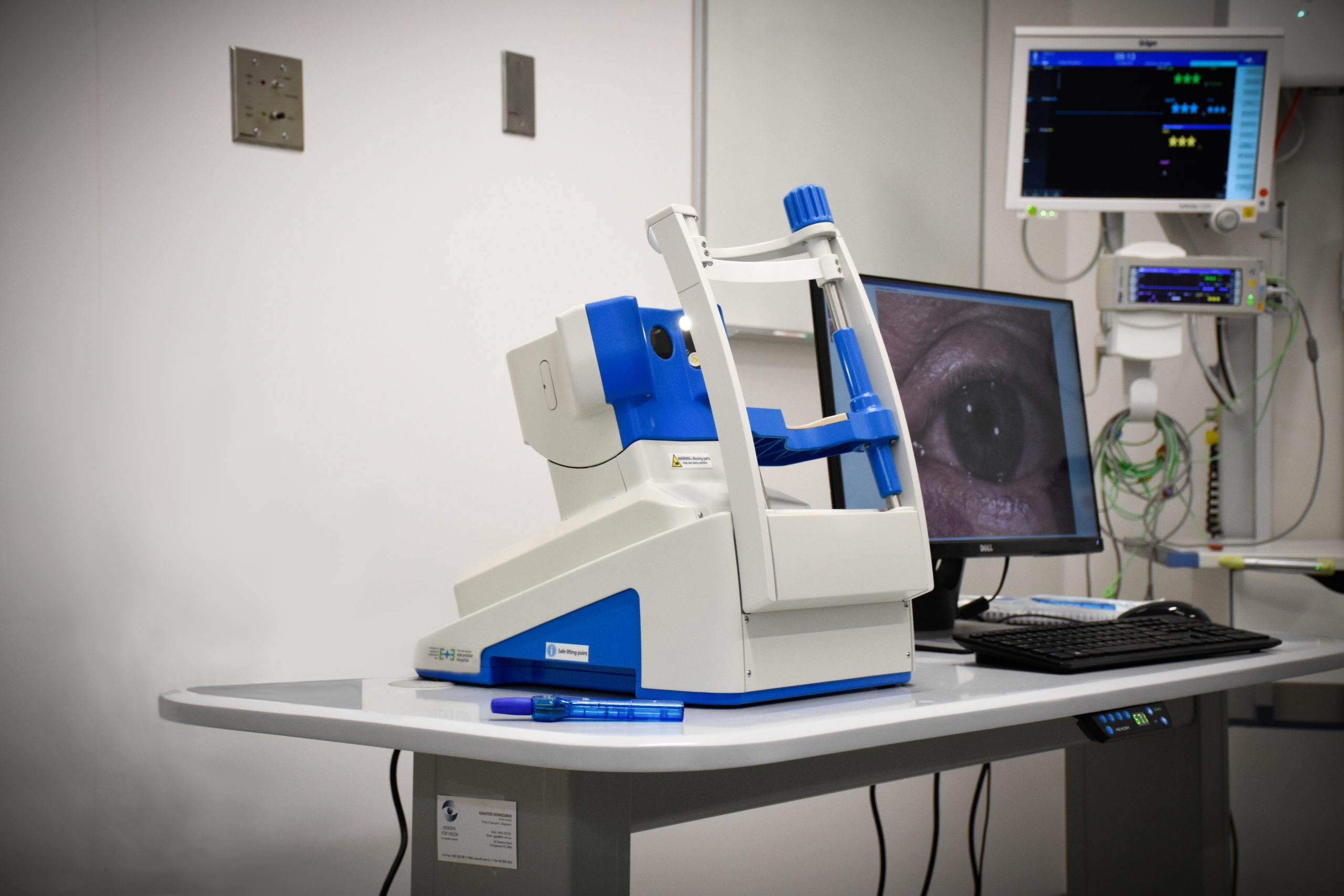 Anytime,


Anywhere
Providing remote
eye assessment capability
Easy to Use Eye Telemedicine Platform
eyeConnect is an integrated platform for Ophthalmic Telemedicine that is easy to use for medical ancillary staff, nurses, GPs or specialists at any location. It assists in the assessment of eye injuries and disease while reducing the need for patient travel.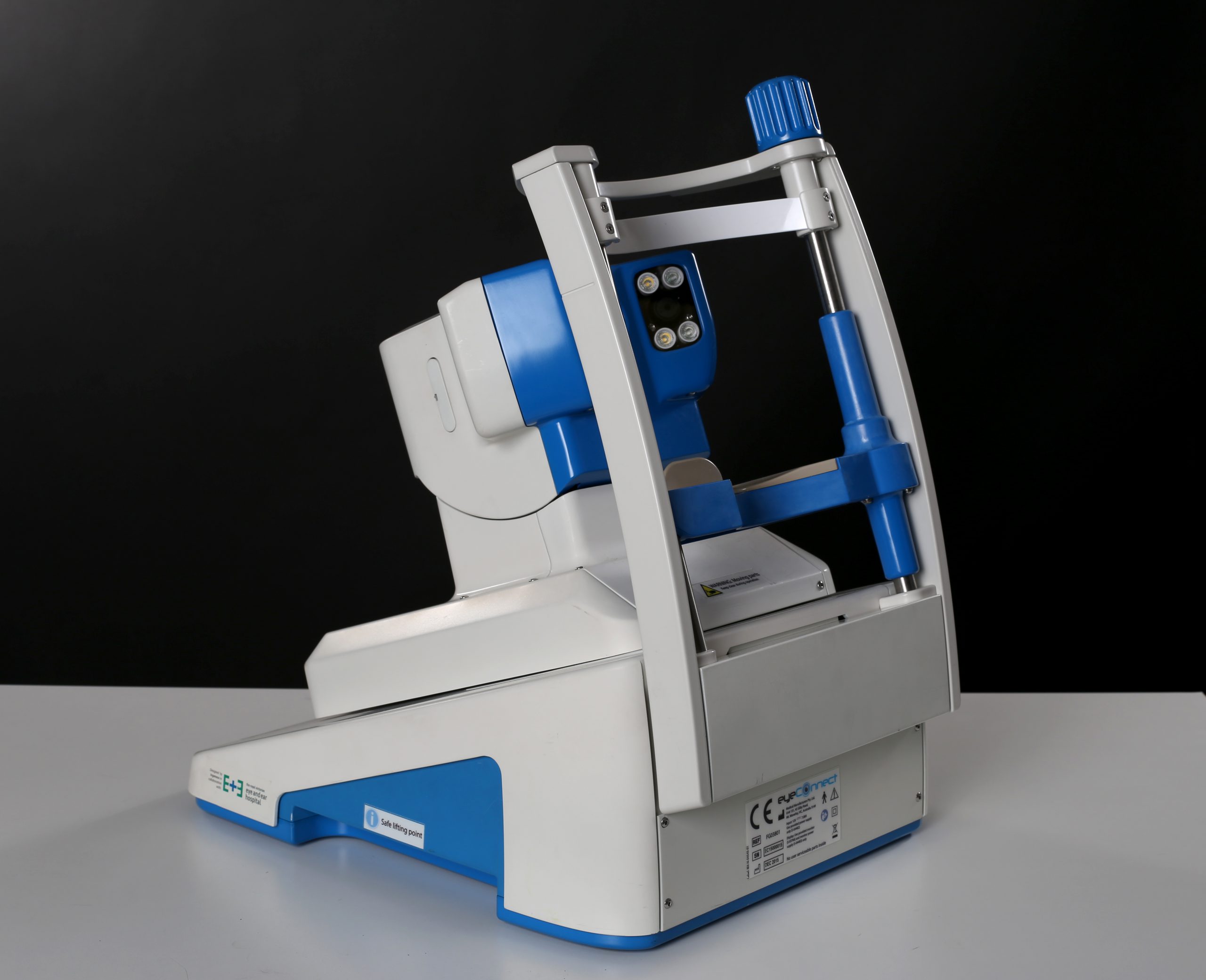 Anytime, Anywhere Ophthalmic Assessment
eyeConnect collects a standard package of eye information from a patient at any location and transmits it to a specialist at any site for assessment and/or screening. The specialist views the patient information and communicates patient instructions/advice back to the remote site.
eyeConnect assists in the equitable distribution of eye care in the community
B
Benefits
eyeConnect Device
eyeConnect connects primary healthcare practitioners with optometrists and ophthalmologists in almost real time. This patented system allows the clinician to easily capture a package of consistent, high quality patient eye information and transmit it to a connected specialist for assessment or screening.
The Assessment Package
eyeConnect captures consistent, high quality patient eye information providing the remote specialist with the best data to make their assessment.
Easy to Use and Easy to learn
An intuitive user interface makes the system easy to learn and easy to use for infrequent users.
Training is quick for all levels from medical ancillary staff through to specialists.
Easy Viewing Options
Reviewing patient information is made easy through a range of viewing options such as our Telehealth Viewing App or PDF viewer. All options present the information in the highest resolution.
Easy to Integrate
eyeConnect which is Windows 10 Pro based, simply looks like another computer. It can easily be added to your network, creating many options for data management.
Virtual Consulting / Screening
eyeConnect extends the specialists reach, meaning the specialist can effectively be in two places at the same time to assess patients.
Contact Ingeneus (enquiries@ingeneus.com.au) for Brochure
F
Features
of the Patient Information Package
Patient history
A patient history questionnaire captures key patient eye information by asking the minimum number of questions. On installation, clinicians can tailor the questionnaire to their circumstance.
Visual Acuity and Amsler Grid Tests
Visual acuity tests using a Snellen Chart and Amsler Grid. These two interactive tests are integrated into the eyeConnect.
High Resolution Images
High resolution images of the Anterior segment showing details of the injury or disease. Photo types available: Broad illumination, slit illumination (fixed angle), corneal fluorescein, Retinal (optional).
Easy to pan and zoom the system provides an excellent view.
Intra-ocular Pressure Assessments
A separate device, the eyePressure, can be used with the instrument to conduct an IOP assessment. The result can be included in the package detail.
Review and Send
A review and send feature allows the user to review the patient information package prior to transmitting it to the optometrist or ophthalmologist located remotely.
W
Where can eyeConnect be used?
eyeConnect can be used in a variety of environments, from urgent assessment of eye injuries or diseases to detailed post-operative follow up and screening.
eyeConnect allows emergency department clinicians to collect patient eye information, send it to a remote specialist centre and receive instructions regarding the patient.
For General Practices that are remote from specialist ophthalmic or optometric services and want to provide a more expedient patient outcome.
Able to be operated by medical ancillary staff, large scale collection of standard assessment packages provides an ideal opportunity for screening services. E.g. screening of diabetics and for glaucoma.
Private Ophthalmic Clinicians
Clinicians who perform surgery in multiple locations can equip secondary sites with the eyeConnect allowing post-operative follow up to be conducted remotely.
eyeConnect - Solving the Problem
T
Technical Details
Specifications

| Function | Value / Type | Remark |
| --- | --- | --- |
| Clinical tests | Patient History, Visual Acuity, Amsler Grid Photo types available: Broad illumination, slit illumination (fixed angle), corneal fluorescein, Retinal (optional) IOP, Refraction (optional) | Any or all of the tests can be selected and grouped to reflect different Patient Types |
| Patient History Questions | Configurable | |
| Image size | CMOS 5 megapixel | Colour image |
| Image (capture) | White LED | Flashes for capturing images |
| Image (capture, flourescein) | Blue LED | Flashes for capturing flourescein images |
| Illumination during alignment to patient's eye | White LED | Low level continuous |
| Focus adjustment | Manual | Two slit technique |
| Working distance | approximately 65 mm from lens to cornea | |
| Depth of focus | 6mm | |
| Fixation | Internal | Cross hair |
| Function | Value / Type |
| --- | --- |
| Alignment mode | Manual |
| Chin rest | Manual |
| Chin rest range (electronic) | Up / down : 12 mm |
| Chin rest range (Manual) | Up / down : 60 mm |
| Operation range | Front / back : 50 mm Left / right : 95 mm Up / down : 12 mm |
| Interface | 3xUSB 2.0 port, |
| | 1xLAN, |
| | 1xHDMI, |
| | eyeTelecloud connectivity (Optional) |
| Input / output format | Image format : JPEG, PDF |
| Display | 23" LCD monitor, HDMI |
| Operating system | Windows 10 professional and dedicated software installed |
| Keyboard/Mouse | Wireless supplied as standard |
| Compliance | IEC 60601-1:2005+A1:2012, |
| | IEC 60601-1-2:2014, |
| | IEC 60601-1-6:2010 + A1:2013, |
| | ISO 15004-1: 2006, |
| | ISO 15004-2: 2007 |
| CE marked | Yes |
| Dimensions | Depth : 411 mm Width : 325 mm Height : 463 mm |
| Weight | 9 kg, easy lift via chinrest or side handles |
* The official name of Windows® is Microsoft® Windows® Operating System. * Microsoft and Windows are registered trademarks of Microsoft Corporation in the United States and / or other countries. * Windows® 10 is a product name of Microsoft Corporation in the United States. Please note that Windows® 10 is described as Windows 10 in this web site.
eyeTelemed Pty. Ltd.
Axxess Corporate Park
Unit 131, 45 Gilby Road
Mount Waverley VIC
Australia 3149
Telephone:
+61 3 9558 6334
Fax Number:
+61 3 9558 6335